You are here
Construction of new Outpatients Department underway at Merlin Park University Hospital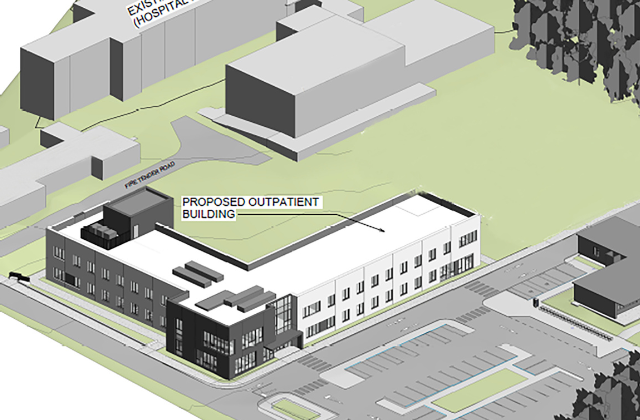 Galway University Hospitals (GUH) is delighted to announce that phase one of the construction of the new Outpatients Department at Merlin Park University Hospital commenced at the end of February.
The development will include a two-storey Outpatients Department (OPD) with parking spaces, bicycle parking, pedestrian footpaths, lighting and associated signage and landscaping. The total cost of OPD phase one is €15.50m. 
The new construction will facilitate the relocation of some outpatient clinics from University Hospital Galway. It will assist in meeting service demands and will provide an improved environment for patients and staff along with dedicated areas for virtual clinics. The new build will comply with national standards and will improve overall patient experience.
Ms Chris Kane, Hospital Manager said, "We are delighted to be progressing this essential project which, when complete, will greatly enhance local access to non-acute patient care in the region. The first phase of this OPD project is part of a major capital scheme for Galway University Hospitals and we will be seeking further funding for a second phase to facilitate additional clinical space."
This development is part of a wider development plan currently being progressed for GUH. The hospital has an underlying bed capacity deficit of 222 beds which has been identified through independent review. The Saolta Group and GUH have identified and are currently progressing a number of priority capital projects which are necessary to address capacity issues on site. These are:
A new permanent Emergency Department and Women & Children's Block.
A replacement laboratory department.
A ward block and Cancer Centre.
An elective hospital for the region.
 The above projects are critical infrastructure developments required to meet the demand of the population that Galway University Hospitals need to serve.
The article above is specific to the following Saolta hospitals::
Merlin Park University Hospital (MPUH)