You are here
Lighting up of the Christmas tree at UHG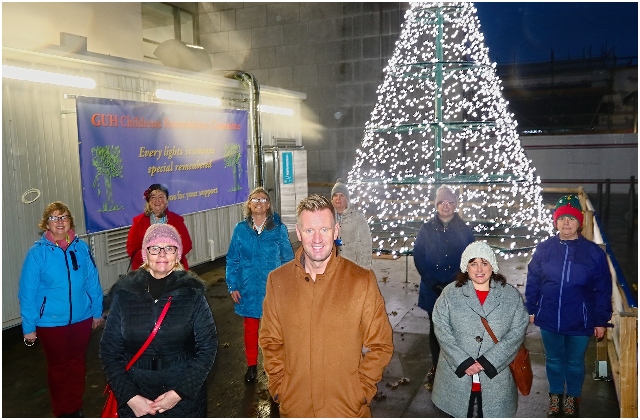 Irish country singer and Galway native Mike Denver officially switched on the Christmas lights at University Hospital Galway on 12 December with the Conquerors kicking off the afternoon's festivities.
Joan Healy from the Children's Remembrance Day Committee said, "The past two years have been a time of change and transition for all of us. As a committee, we are delighted that the tradition of "Our Christmas Tree becoming Your Tree" continues. For every light that was sponsored, a specially designed Christmas card was given to the purchaser, the card representing the light is a way of letting family and friends know that you are thinking of them and to those families who may have loved ones who have emigrated and will not be home for Christmas, by sponsoring a light, lets them know they are in our thoughts. The lights on the tree will remain until 07 January 2022."
If you missed it click here to view the video of the official switching on of the Christmas lights at UHG.
The article above is specific to the following Saolta hospitals::
University Hospital Galway (UHG)