You are here
Sligo University Hospital signs up to NCHD E-Rostering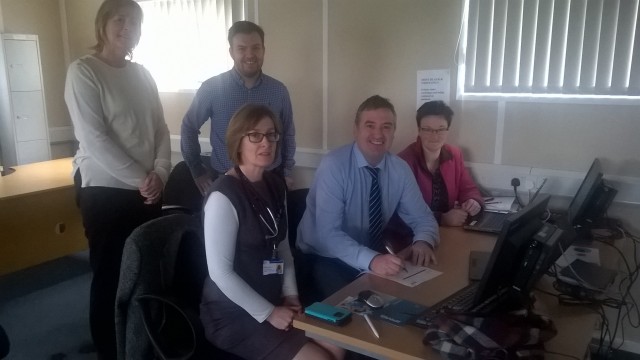 Sligo University Hospital Medical Specialty has partnered with Allocate Software to implement E-rostering software for NCHDs. A Project Board was set up with project clinical lead Katherine Finan  as executive sponsor. It approved a local team consisting of a Project Manager and Systems Administrator, to work with Allocate. The initial scope of the project is to deliver "Medics On-Line" and "Medics on-Duty" to 50 NCHD staff from the Medical Specialty. A clear communication strategy supports the implementation and E-Rostering roll-out process and the planning of next steps with the Project Board.
The objectives of the project at Sligo University Hospital are as follows:
To implement Medics Online and Medics OnDuty where the necessary hardware has been made available.
Improved staff utilisation.
Reduction in avoidable costs.
Reduction in administration tasks and functions.
Improved reporting.
Improved access to rosters.
Improved Workforce planning.
With implementation already at an advanced stage, it is anticipated to go-live with the E-rostering software in April 2017. Katherine Finan, Clinical Lead and Project Sponsor says,  "I am excited to be working with the team from Allocate Software and our local implementation group on this e-rostering project".
Photo caption
L-R – Lewis Bracey, Allocate Software; Grainne Wyer, ICT SUH; Katherine Finan, Clinical Lead and Project Sponsor; Barry McKenna, IT Manager and Catherine Redican Deely, E-Rostering Administration Lead.
The article above is specific to the following Saolta hospitals::
Sligo University Hospital (SUH)