You are here
World COPD Day in Galway University Hospital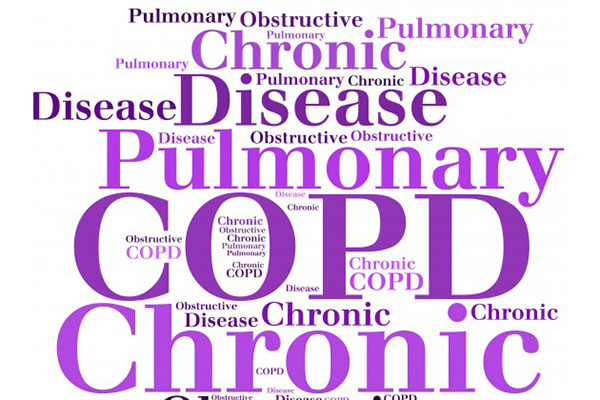 To coincide with World COPD Day on Wednesday on the 16th of November 2016, Galway University Hospital are offering free screening as part of a nationwide awareness tour.
COPD, or Chronic Obstructive Pulmonary Disease, is estimated to affect thousands of people across Ireland, with 102 people having died of the disease in Galway alone in 20141. COPD is a disease that makes it hard to empty air out of the lungs due to the airways being narrower than normal, leading to airflow obstruction and difficulty breathing. It is Ireland's fourth biggest cause of death after lung cancer, heart disease and stroke, with one person dying on average every five hours from the disease2 and the number of cases on the rise3. Indeed, Ireland has amongst the highest rates of death from COPD in Europe4.
There is an information day to mark World COPD Day in Galway University Hospital (GUH) on Wednesday the 16th of November from 10.30 am until 2.30pm. On the day the Respiratory Team of Galway University Hospital will be providing information on smoking cessation, nutrition, breathing techniques, inhalers review, as well as spirometry testing or at risk patients and answering questions members of the public may have on COPD.
What is a Spirometry Test?
Spirometry is a test of how well a person can breathe, measuring the amount and speed of air that can be inhaled and exhaled, and can help in the diagnosis of different lung diseases.   This campaign is kindly supported by A. Menarini, Boehringer Ingelheim, GSK and Novartis.
People worried that they may be at risk of COPD, particularly those over 35 years and who have a smoking history, persistent breathlessness, coughing and chest infections, or who have a family history of the disease, are urged to avail of a free COPD spirometry breathing test on 16th of November. People previously diagnosed with COPD are also encouraged to come along to take advantage of inhaler reviews and breathing technique support, as well as nutrition, and general health and well-being advice.
"Many people may not know what COPD is and perhaps might be more familiar with conditions such as emphysema or bronchitis which come under the COPD umbrella. I would strongly encourage those who may have concerns to come along to Galway University Hospital and to get themselves checked out by expert medical and health professionals. Last year, just over one in five of those tested nationally as part of the tour were referred to their GP for further examination. Early diagnosis is key to ensuring a better quality of life and that you maintain your health for longer. For those not able to visit the tour, they can go online at www.saveyourbreath.ie to complete the online COPD interactive health check-in and download a handy COPD pocket guide."
Damien Peelo, Executive Director, COPD Support Ireland, is encouraging people to know about COPD
"The key risk factors for COPD are smoking, and breathing in environmental toxins, fumes and dust. Indeed, quitting smoking is the single most effective thing that we can do to minimise our risk. Amongst the main symptoms are breathlessness and a cough and chest infection that refuses to go away. The good news is that spirometry is a very quick and painless breathing test that can identify COPD. Early diagnosis means that people can begin to manage their condition much more effectively and help to reduce the severity of the disease."
References
1 Central Statistics Office, provisional data, 2014 (see COPD Support Ireland)
2 Health in Ireland Key Trends 2014, Department of Health
http://health.gov.ie/wp-content/uploads/2014/12/JD605-DHC_Key-Trends_2014WEB_03.12.14.pdf
3 Lung Disease in Ireland, Prevalence and Trends: Implications for Workforce Planning, Irish Thoracic Society, 2013 http://www.irishthoracicsociety.com/images/uploads/Lung%20Disease%20in%20Ireland%20December%202013.pdf
4 INHALE (Ireland Needs Healthier Airways and Lungs - the Evidence) report, Irish Thoracic Society, 2008 http://www.imj.ie/Archive/February%20Supplement.pdf
The article above is specific to the following Saolta hospitals::
University Hospital Galway (UHG)