You are here
'Whose Shoes' information sharing event success at Portiuncula University Hospital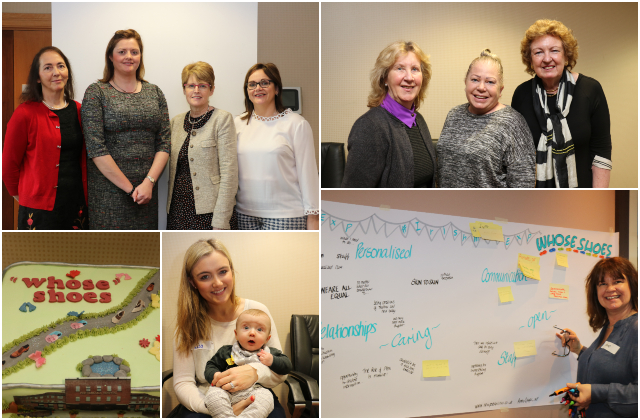 The Maternity Unit at Portiuncula University Hospital (PUH) held a very successful information sharing event for staff and former and current patients of the unit, last Friday 01 March in Ballinasloe.
In total 24 women, 12 children and 25 staff attended the workshop which was an informal and relaxed way for women who have used the maternity service in PUH to talk about their experiences. The 'Whose Shoes' format has worked very effectively in other maternity services both in Ireland and the UK and provides really important feedback to maternity service providers on how they can better understand an improve the service they provide women and families.
Deirdre Naughton, Midwifery Practice Development Coordinator at the hospital and the event organiser said, "The feedback from everyone was extremely positive and enlightening. The women who had used our maternity services welcomed the collaborative approach and appreciated being able to interact and vocalise their feelings.
"The format of the day included discussions on various true-life scenarios and these generated free flowing discussions which identified where improvements could be made to meet the needs of the women using the service. Having a mix of staff and mothers present allowed us to examine different perspectives and really made us think what it is like to walk in the other person's shoes.
"I would like to thank everyone involved for their honesty and generosity giving their time and sharing their experiences to allow us all to learn and enhance the care we provide."
The article above is specific to the following Saolta hospitals::
Portiuncula University Hospital (PUH)