You are here
Maternity advocate for University Hospital Galway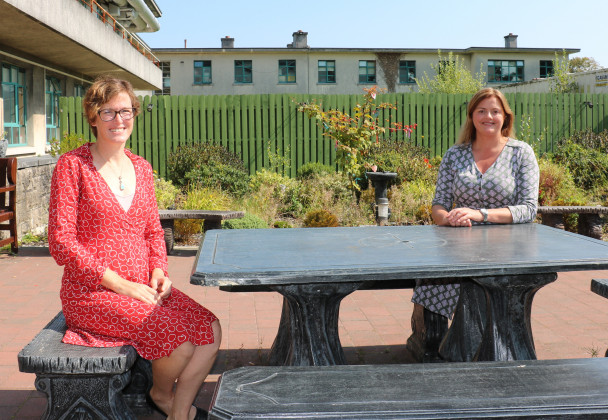 University Hospital Galway is looking for service user advocate(s) for the maternity department to work with hospital and community health service directors and managers to initiate change and build better maternity services for women and their families accessing care.
Tara Durkin, who has been a service user representative with UHG shared her perspective on what it meant to be part of the maternity unit. She said, "For the past few years I served on the Saolta Maternity Strategy Group and on a Local Maternity Service Group at UHG as a Cuidiú service user representative and voice for women and families accessing services in the maternity units. I served alongside Breda Kearns, the AIMS Ireland service user representative. When I started, this was the first role of its kind for service users within maternity services in Ireland and it gave me a seat at a top-level strategy and decision-making table where I was able to bring a unique point of view outside the culture of the health service.
"Being a service user representative and participating in the monthly meetings based in UHG and at Saolta Group level gave me many opportunities to work with hospital managers to initiate change, amplify the voices of the people using Saolta maternity services, to ask the awkward questions, voice my opinion and share the experiences and opinions of other service users.
"I was able to participate in decision-making, to learn how the maternity services work within a hospital and within the wider network of maternity units and to contribute to positive change while also advocating for the views and needs of the diversity of maternity service users.
Siobhan Canny, Director of Midwifery for the Saolta University Health Care Group added, "There is immense value to the quality of service provided by having service user voices included at meetings where we are looking at how well services are being delivered and agreeing plans for improvements and service development. We are very grateful to Tara and all the other service users who contribute to the development of our services. They are able to bring a fresh perspective, to offer ideas on improving the quality of the service and give feedback on guidelines and quality improvement plans as they are being developed.
"We are now looking for more volunteers to come forward to represent service user voices on our planning groups either in UHG or for the Saolta Group. Anyone who uses or has used the local maternity services or anyone who works with or supports parents along their maternity journey would be suited to the role. We recognise the importance of having a wide range of service user voices on our committees.
"We are very aware that this is a voluntary role and with that in mind we work around the timetable of our volunteers and the amount of time they are able to commit every month. The service user representative role is usually for a two year term, which can be extended. Anyone who is interested in finding out more can email me at siobhan.canny@hse.ie."
Photo Caption:
Tara Durkin who has been a maternity department service user representative with UHG and the Saolta Hospital Group with Siobhan Canny, Director of Midwifery for the Saolta University Health Care Group.
The article above is specific to the following Saolta hospitals::
University Hospital Galway (UHG)