You are here
Portiuncula University Hospital appoints a Bereavement Support Midwife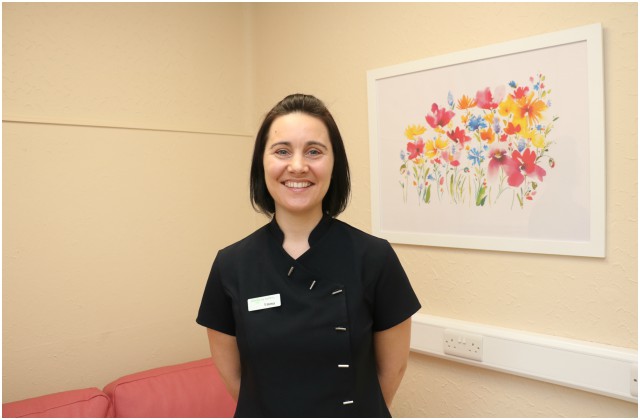 Portiuncula University Hospital is delighted to announce the appointment of Emma McArt as a Bereavement Support Midwife for the hospital. Emma has extensive clinical expertise and has experience of counselling with regard to non-complex bereavement issues.
Emma obtained her Nursing degree from Buckinghamshire University in 2001. She gained valuable experience as a Staff Nurse in Charring Cross Hospital London in a coronary care/high dependency unit. In 2003 she returned to Ireland to take up a position with Galway University Hospitals where she completed her midwifery training. She gained antenatal and theatre experience post registration and successfully completed a management diploma. In 2008 Emma took up a position in the Galway Fertility Clinic and continued her professional development gaining a graduate certificate in fertility and early pregnancy scanning. It was during this time that Emma honed her informal counselling skills and developed a passion for bereavement care. In 2016 Emma returned to Galway University Hospitals to work in the Gynaecological Theatre. Emma is currently undertaking an MSc in Loss and Bereavement with the Royal College of Surgeons in Ireland.
Speaking on the new appointment, James Keane the General Manager of Portiuncula University Hospital said, "Emma will be working with the multidisciplinary team in planning and delivering individualised, evidence-based care to women, their partners and families who experience perinatal bereavement in our service. It will be a challenging role as a Clinical Midwife Manager 2 which will further enhance the services provided at the hospital. We are delighted to welcome Emma to Portiuncula".
Photo Caption
Emma McArt, the new Bereavement Support Midwife for Portiuncula University Hospital
The article above is specific to the following Saolta hospitals::
Portiuncula University Hospital (PUH)