You are here
RUH appoints First Acute Medicine Registered Advanced Nurse Practitioner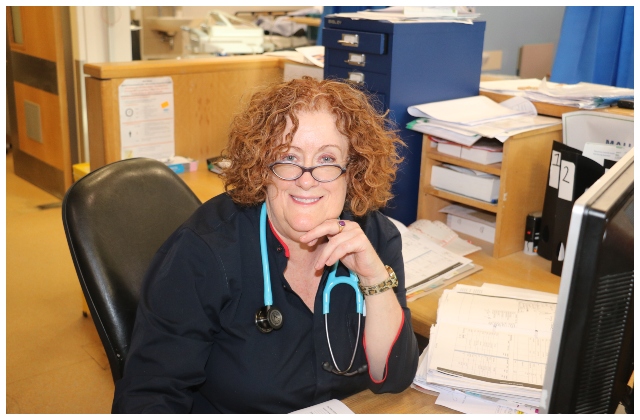 Audrey Dalton Gleeson has been appointed as the first Registered Advanced Nurse Practitioner (RANP) in Acute Medicine at the Medical Assessment Unit, Roscommon University Hospital. RANPs are the highest level of clinical experts in the nursing profession in Ireland today.
Audrey graduated from New York University in 2006 with a Master's Degree in Nursing as an Advanced Nurse Practitioner and gained vast experience while working in New York in the Urgent Care Centre at Fordham University, the Emergency Department at Albert Einstein University Hospital and Montefiore Hospital. After returning from New York in 2014, Audrey began working in the Emergency Department at University Hospital Galway and in 2016 transferred to the Urgent Care Centre at Roscommon University Hospital after completing a semester in NUIG Galway as part of the process for registration.
Audrey said, "I was thrilled to finally see the Registered Advanced Nurse Practitioner role in Acute Medicine being introduced in Ireland. It was a role I was very interested in studying because it would allow me to develop clinically as an independent, autonomous practitioner and strive for continuous improvement in practices for the benefit of patients."
In November 2019 Audrey was awarded Registered Advanced Nurse Practitioner status and was officially appointed as an RANP to the Medical Assessment Unit recently.  She is the first RANP in acute medicine for Roscommon University Hospital and is currently the second appointment for the Saolta Group.  
Speaking of her role, Audrey said, "The Medical Assessment Unit (MAU) is a dedicated facility within the hospital that acts as the focus for medical care for patients who have been referred to the unit by their GP. I assess and diagnose patients in collaboration with the Consultant and Registrar.
"As an RANP I am able to independently prescribe appropriate medication, appropriate diagnostics, admit, evaluate or refer to other specialists if necessary. The role of Registered Advanced Nurse Practitioner is a plus for the future of health in Ireland."
Mary Garvey, General Manager said, "I am delighted to welcome Audrey to the Medical Assessment Unit as RANP. Audrey's appointment is a significant development for our service.  Audrey will work in collaboration with the Acute Medicine multidisciplinary team to deliver high quality patient-centred care to people presenting to the Medical Assessment Unit with acute medical illnesses."
The article above is specific to the following Saolta hospitals::
Roscommon University Hospital (RUH)