You are here
Statement from Galway University Hospitals and Portiuncula University Hospital relating to the Status Red weather warning.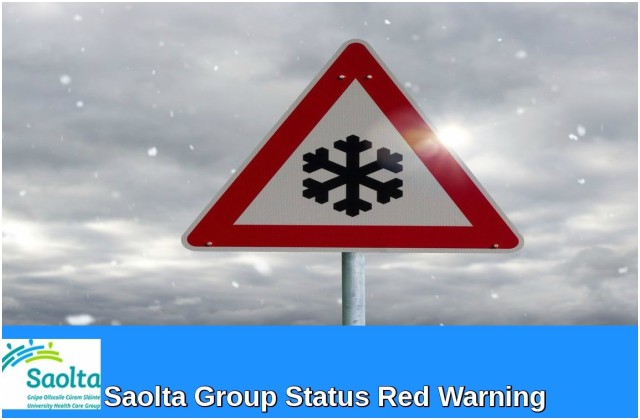 Following the upgrade of the weather warning last night by Met Eireann to Status Red for the entire country today (Thursday March 1st), Galway University Hospitals (University Hospital Galway and Merlin Park University Hospital) and Portiuncula University Hospital have cancelled routine electives and outpatient appointments today and tomorrow (Friday 2nd).
The hospitals are putting arrangements in place to ensure the continuation of essential services for chemotherapy and dialysis patients as well as those coming in for urgent surgery. These patients are being prioritised at this time and are being contacted by the clinical teams in relation to appointments/procedures planned for this today and tomorrow. In circumstances where patients are unable to travel, alternative dates will be provided as soon as possible. In relation to the renal service in Merlin Park, we are also in contact with transport providers for dialysis patients on the evolving weather conditions. Patients will be contacted individually and decisions will be based on clinical need and the travel advice from the National Emergency Co-ordination Group.
We will continue to do everything possible to maintain all essential services to patients receiving planned cancer and renal services. All appointments cancelled during this period will be rescheduled and we will be in contact directly with patients to reschedule their appointments. Patients should be advised that if they do attend the hospital today for a clinic appointment they will be seen.
Where possible, radiotherapy patients should attend for their scheduled treatment in UHG.
The hospitals' Emergency Departments continues to be busy and we expect difficulties around discharge planning as a consequence of the adverse conditions. We would ask that patients who are being discharged today are collected from the hospital as early as possible to avoid travelling during the worsening conditions forecast for this afternoon We would encourage people to consider all options available to them for their healthcare needs and to protect the ED for those most seriously ill as delays can be expected.
GUH and PUH are working closely with colleagues in the Community Health Organisations and with the National Ambulance Service.
Keep up to date with @HSELive and @saoltagroup on Twitter and visit www.hse.ie/weatherwarning or www.saolta.ie for all the latest information regarding health services
The article above is specific to the following Saolta hospitals::
Merlin Park University Hospital (MPUH)
Portiuncula University Hospital (PUH)
University Hospital Galway (UHG)