You are here
SUH asks members of the public to join the hospital's Patient Engagement Forum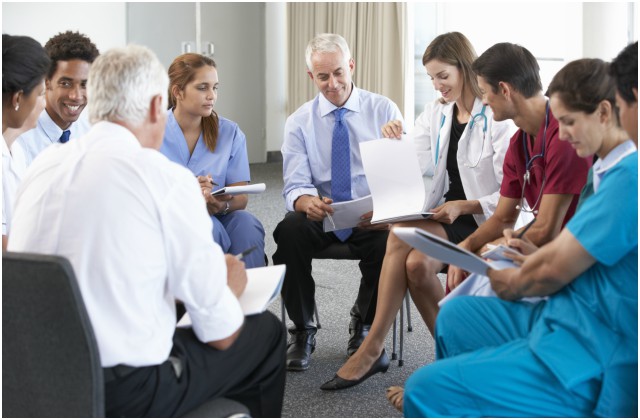 Sligo University Hospital (SUH) would like to invite members of the public to apply to be part of hospital's Patient Engagement Forum.
Commenting Grainne McCann, General Manager at SUH said, "We want to involve patients and their families in the planning, development and evaluation of services at SUH. We hope that the Patient Engagement Forum will work with us to identify current and future opportunities to improve the care experience for patients, families and caregivers who use the services of Sligo University Hospital. We would like people to become involved who can share their experiences of being a patient at the hospital or a patient's family member. We would like to work with them and learn from their experiences so they can advise us on what works well and what can be improved from the patient and their family's perspective".
Commenting Marion Ryder, Director of Nursing at SUH added, "We would hope that the Patient Engagement Forum could play an important role in helping us shape what we do and how we do it. They will also provide a valuable link with the community we serve and will help us improve by providing a patient's perspective on the services we provide.  We want to get a better understanding of the needs and preferences of patients, family members and which will help us improve our services".
All representatives must have been a service user within the past 2 years or attend the service with a family member on a frequent basis. The Patient Engagement Forum will be made up of 10 to 12 people and will meet approximately 4 times per year for 1.5 to 2 hours. 
Click here to download the Patient Forum Information leaflet. 
Click here to download the Patient Engagement Forum application form.
If you are interested in volunteering for the Patient Council or would like to find out more about what the role involves, please contact Deirdre Ward, Quality and Safety Department at Sligo University Hospital, Tel: (071) 91 71111 Ext 2609/4210 or email deirdree.ward@hse.ie  before Friday 22nd June 2018.
The article above is specific to the following Saolta hospitals::
Sligo University Hospital (SUH)