Hospital Location:
Sligo University Hospital
Welcome
We would like to welcome you to the Restaurant. We hope you enjoy the service we have to offer. We provide a choice of hot and cold food, plus a variety of snack items. Please feel free to choose from the selection available. Please also take the opportunity to view the selection of food available from the bank of vending machines at the rear of the restaurant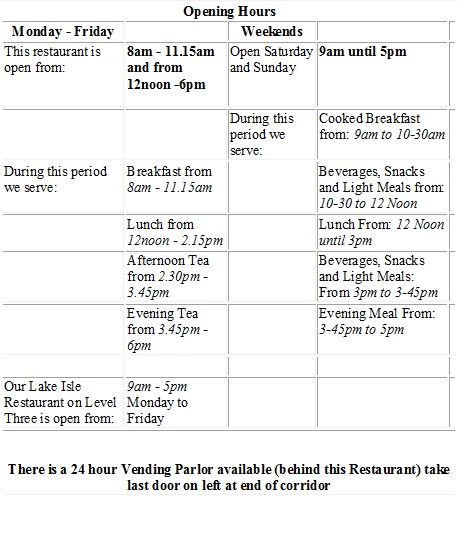 Mission Statement
It is the aim of the Catering Department Sligo General Hospital to provide all our clients with safe, sound, nutritional and wholesome food. The Catering Department is also committed to the implementation and maintenance of high standards of personal and operational hygiene to ensure the well-being of the clients and staff.