You are here
Nurse Practice Development Unit
Hospital Location:
Sligo University Hospital
Mission Statement
We are a group of nurses and midwives who work together each with our own individual knowledge and experiences. We believe the staff, students and patients in SUH are all individual with potential for development.  We work in partnership, promoting democratic inclusive decision making processes and we accept and value all contributions. We commit ourselves to facilitate the growth of the student nurse and student midwife on their journey to become qualified, competent, reflective practitioners. We promote lifelong learning. When required we lead, support, facilitate, enable, participate or co-ordinate the development of nursing practice in partnership with our clinical colleagues. We incorporate evaluation into our practice to enable us to continually improve the quality of our service.
What we do
The Nurse Practice Development Unit recognises the need to continually improve the standards of healthcare and the clinical learning environment in order to promote high quality, safe care to patients and support students to achieve their potential.
Progress has been made with many advances facilitating an improved patient journey e.g. HIQA standards, Quality Care Metrics, nurse prescribing and policies guiding optimal care delivery. Enabling and sustaining change is the heart of practice development and we aim to achieve this using creative and innovative ways of engaging with and motivating staff. 
We establish and co-ordinate clinical placements for undergraduate BNSc General nursing students BMS midwifery degree Years 1-4, seconded student nurses (ID and MH), overseas students, Transitional year programmes, ensuring that each student receives the relevant amount of practice hours, experience and any specific requirements and standards in line with NMBI.
We do this by building strong partnership networks, promoting engagement and sustaining collaborative relationships with clinical staff and the School of Nursing St Angela's College, Sligo , Centre of Nursing & Midwifery Education Sligo/ Leitrim and midwifery clinical colleagues in Practice Development UCHG and NUIG.
Framework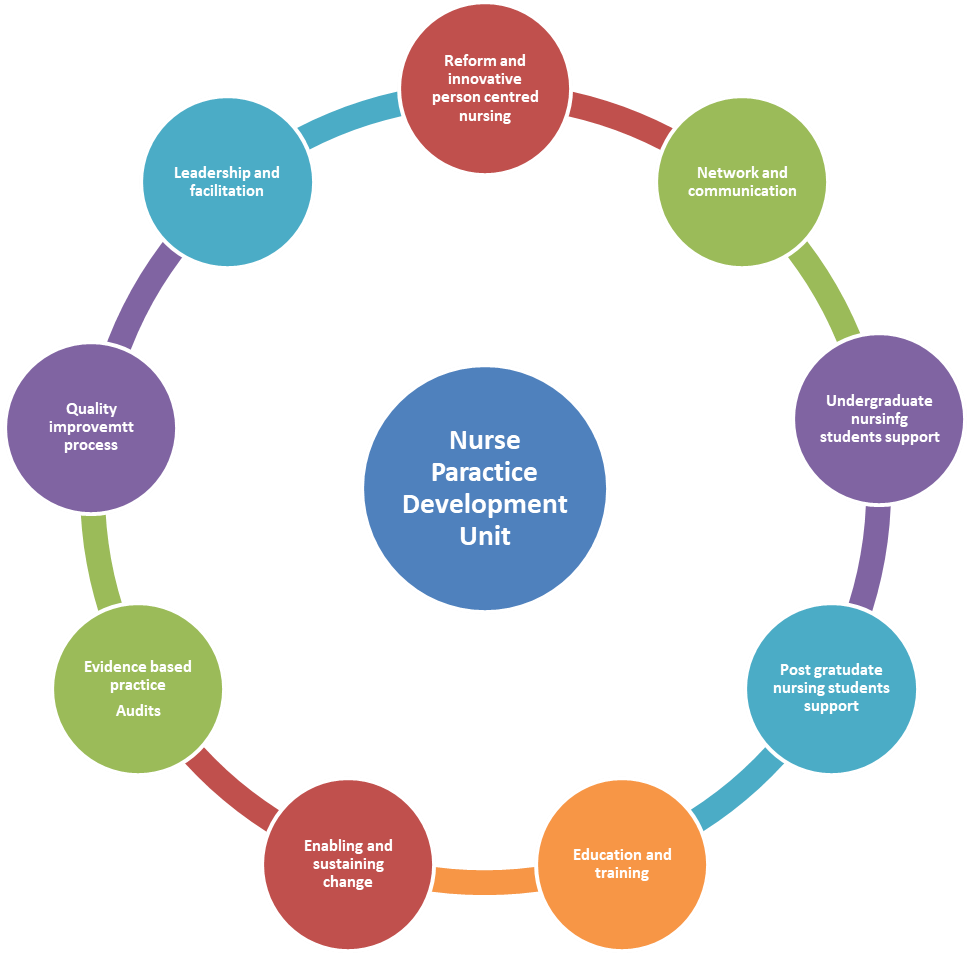 Vision for Support of Undergraduate Nursing and Midwifery Students
Promote optimal clinical learning environment
Continue undergraduate nursing and midwifery student support
Improve communication networks with all stakeholders
Continue adherence to NMBI requirements & standards for undergraduate nurses
Vision for Nurse Practice Initiatives
Improve Hospital wide Metrics Evaluation and facilitate in transforming a culture of evaluating practice thus delivering care in a consistent, measurable evidence based way
Promote high standard of Nursing Documentation
Continue with facilitation, leadership, guidance and support for Practice development initiatives & Policy Development
Expand Research projects
Provide Leadership through empowerment & engagement
Improve Communication with internal & external partners
Contact details
For a list of contact details click here